Dog Paw Cleaner
Sorry, currently out of stock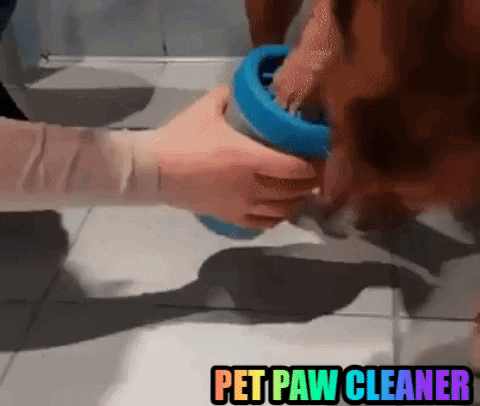 Voted number 1 Paw cleaning tool and recommended by dog groomers.

Paw pads must be cleaned regularly for 3 main reasons.
Avoid Future Paw Pad Infections.
Stopping Your dog from licking their paws all the time which also causes infection and discolouration.
After every walk or outside play, all dirt is accumulated in your dogs paw pads.
🐾No more dirty paws, no more mud in the house🐾
This PawPad Cleaner is an amazing, practical, and fast cleaning hack.
IMPORTANT:
If you add shampoo, please make sure to rinse your dog's pawpads thoroughly to avoid skin irritation due to excess shampoo.

The fibres inside the cleaner will make sure they get all of the dirt out of the pads and off your carpet.
WHY SHOP WITH US?