Fishing Rod Holder
PRODUCT DETAILS
This Unique Anti-Rust Spring Loaded Rod Holder Automatically Pulls Back Every Time A Fish Bites!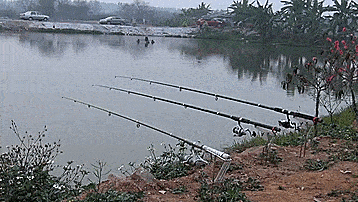 Perfect for shore fishers with many rods out at the same time, or just lazy boat fishing lovers, this anti-rust spring-loaded rod holder will actually pull back whenever a fish is detected on the line.


Using an innovative technology, this rod holder becomes a super sensitive way of detecting when a fish is on the line and will immediately pull back on the rod to set the line.

The spring-loaded fishing rod holder has three different levels of sensitivity, so if one setting is too sensitive or not sensitive enough for the fish you're trying to catch just adjust the setting on the device.


This device is perfect for every fisherman! So if you have slower reflexes or even more than one rod in the water at the same time, this thing will set the line for you.
WHY SHOP WITH US?
Because we pay particular attention to the choice of our products.
They must be innovative and very good quality.
Our items are tested and approved by our service.
Safe payment methods
Free Shipping on all orders