Universal Torque Socket Grip Set

The Best Universal Grip Socket Wrench On The Market!
Do you want to work effortlessly and fastly? This Universal Grip Socket Wrench helps you to save storage space and tightens any nuts faster. The self-adjusting universal socket is perfect for those with limited storage and fits an entire 1/2" drive socket set into 1 easy-to-use socket. Just press this gator grip socket on any nut or bolt head, and 54 steel rods adjust to give you a strong grip on your fastener. The best repairing tool for any workaholic.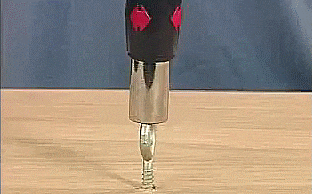 The SuperSocket grips ANY shape, 54 steel pins automatically adjust to grip hex nuts, wing nuts, square nuts, and especially broken or rusted nuts.
Professional grade universal socket wrench

Replaces both metric and standard sockets and wrenches

Unique design automatically adjusts to any size or shape

Includes power adapter for electric drill or screwdriver
Good quality and durable for daily use.
Quick and easy to disassembly and assembly all kinds of screws, hooks, lag screws, and bolt heads etc. Self-adjusts to fit thousands of fasteners.
Product is compact and easy to carry.
It can be used in automotive industry, household maintenance, manufacturing industry,construction and other industries.
Removable screws,rotating hooks, disassemble flat head screw. Removing irregular screws and remove broken taps, tightening knobs.
This magical wrench adapter is an attachment for power drills and ratchet wrenches that instantly adjusts to grip hex nuts, hooks, eye and lag screws, bolt heads, and other various shape and size objects.
This magic grip is a perfect gift for father's day. It has an unlimited number of uses including: home improvement, construction, carpentry, auto repair, and other household maintenance. The perfect must have addition to your toolbox! The spring loaded pins move to fit most screw in fasteners; hexagonal and square nuts and bolts, hooks, wing nuts, and more, even damaged and rusted fasteners that your other tools can't get a grip on.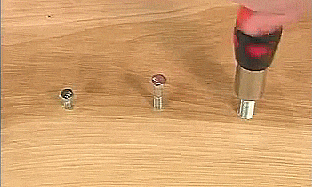 Product

 

specifications (for

 

the experts)
- Minimum grip size: 7mm (1/4")
- Maximum grip size: 19 mm (3/4'')
- Maximum depth: 9.5 mm
- Outer Diameter: 25.4 mm
- Max torque: 150 ft.lbs.
WHY SHOP WITH US?